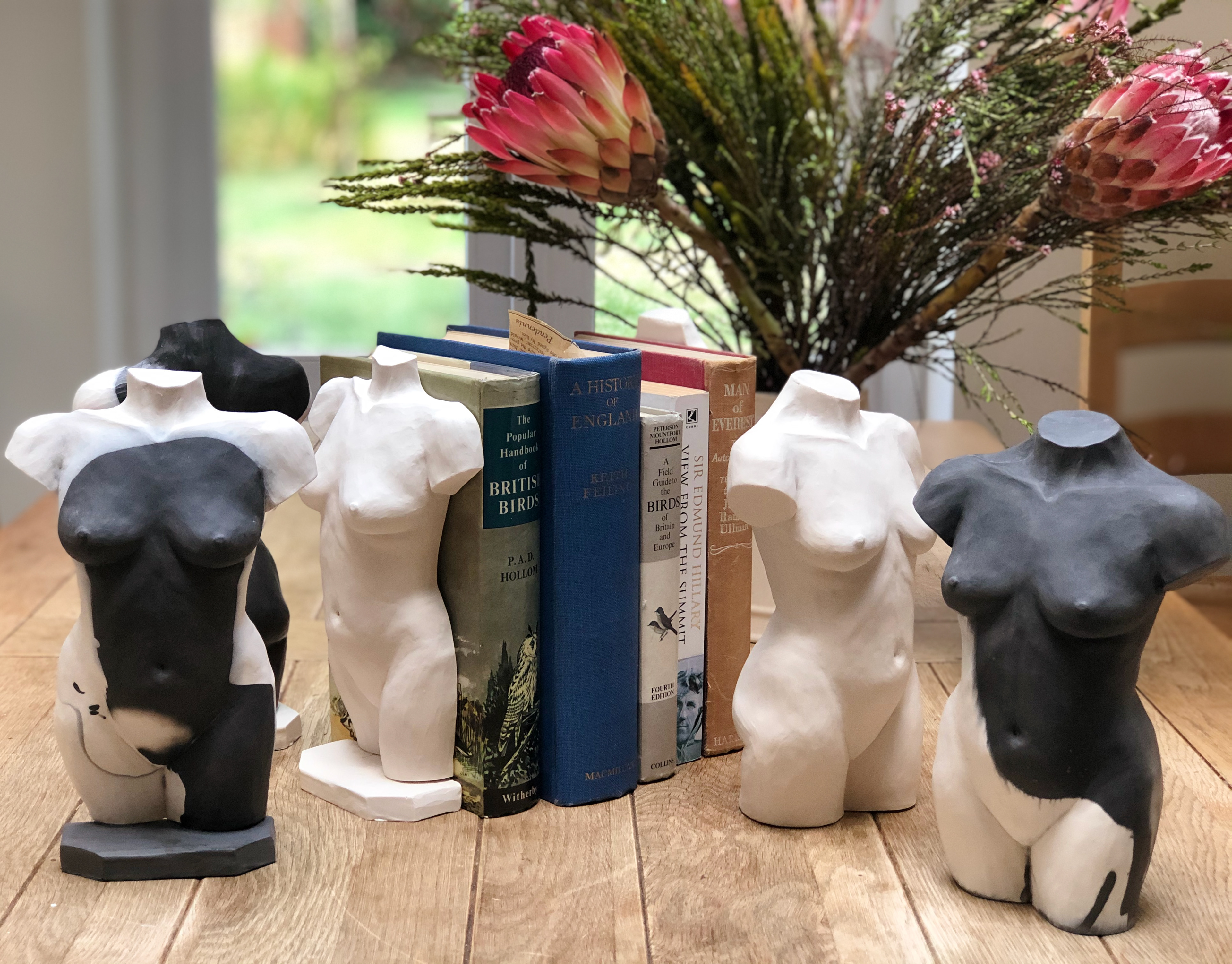 The name of the game (today, at least) is: the name! I've always found the naming stage of product creation or business design fun, though it can be challenging.
A name is so important in a business. It's got to be able to roll off the tongue, sound professional, highlight what you do but be unique and easily identifiable. That's a lot of work for one name! It's also why I still have the habit of renaming projects I am working on or even changing the name I work under.
As I've been working more on developing the products that I want to create, I have realised that HeadPot Studios is a bit too disconnected. I'm not only making HeadPots, I'm sculpting torsos and private commissions and drawings. I clung onto HeadPot Studios for a while as that was the beginning of this brain child of mine, however we are growing and I feel like I must let it evolve.
So the new name I have settled on is … (drum roll please) …
Yep. This is it. Years and years of names; IronHeart Designs, ArtProp, Rebecca Props, Bex & Ink, Big Up Green, HeadPot Studios, and we've finally come to this. My name. My full name actually. 'Rebecca Erratt' doesn't quite have enough of a ring to it, so I've thrown in a middle name to help it soften out a bit.
The route to this mighty naming revelation and a few key deciding factors:
1. I wanted to put my real name behind what I do. I've learnt that it's okay to take credit for what I am creating by putting my name on it.
2. I'm not a company, I'm an individual artist. I don't mass produce artworks, my pieces are limited and carefully crafted and my name should reflect that.
3. An incredible amount of artists throughout history are known by their full names, so it felt like a traditional route to take. Sometimes it's good to step away from tradition, but embracing it can also be a powerful part of building a foundation as an artist.
So here we go, for the long time followers of my various art projects, thank you for putting up with all the name changes. For the new followers, I am Rebecca Kate Erratt and I make art.
​​​​​​​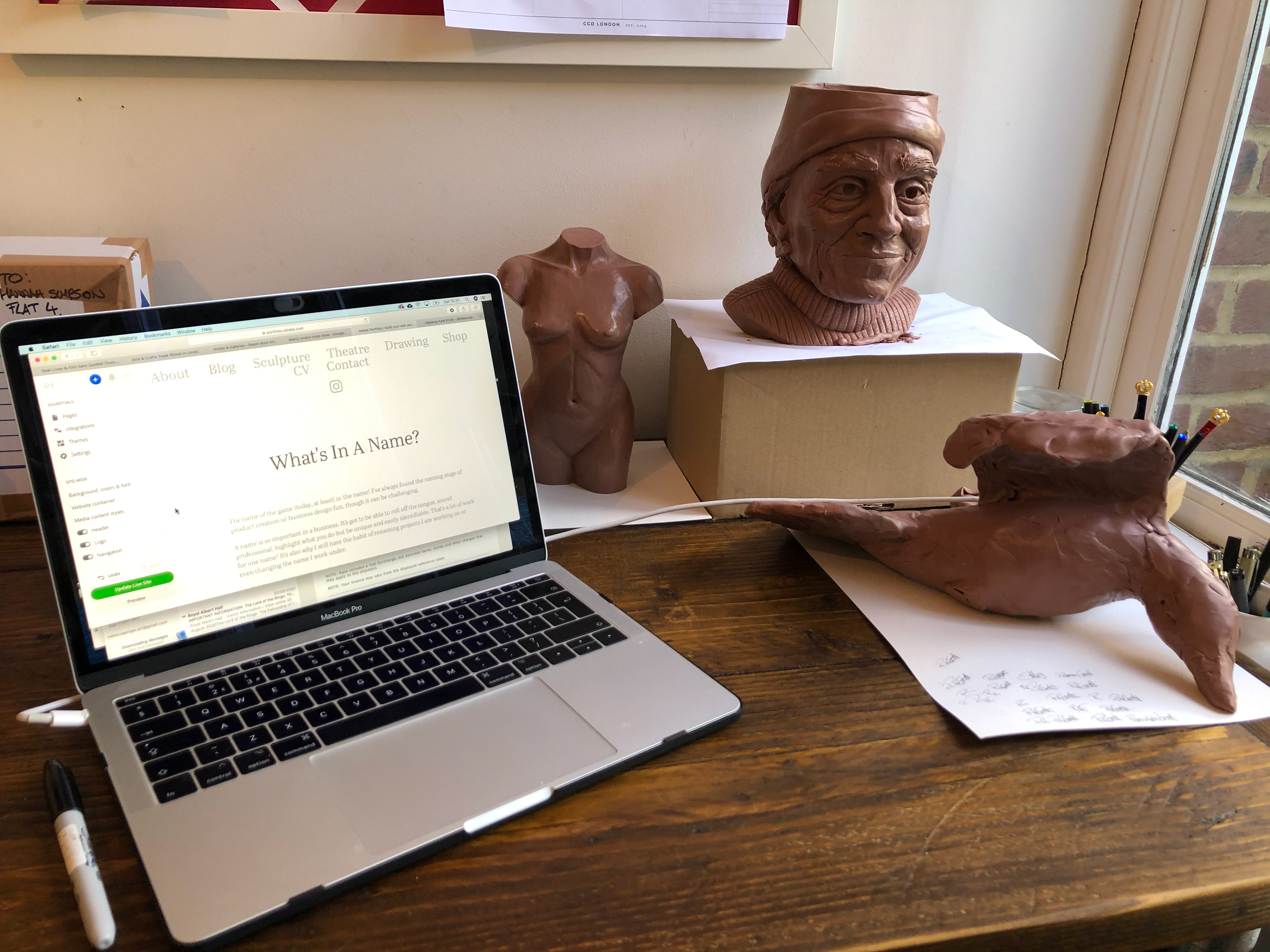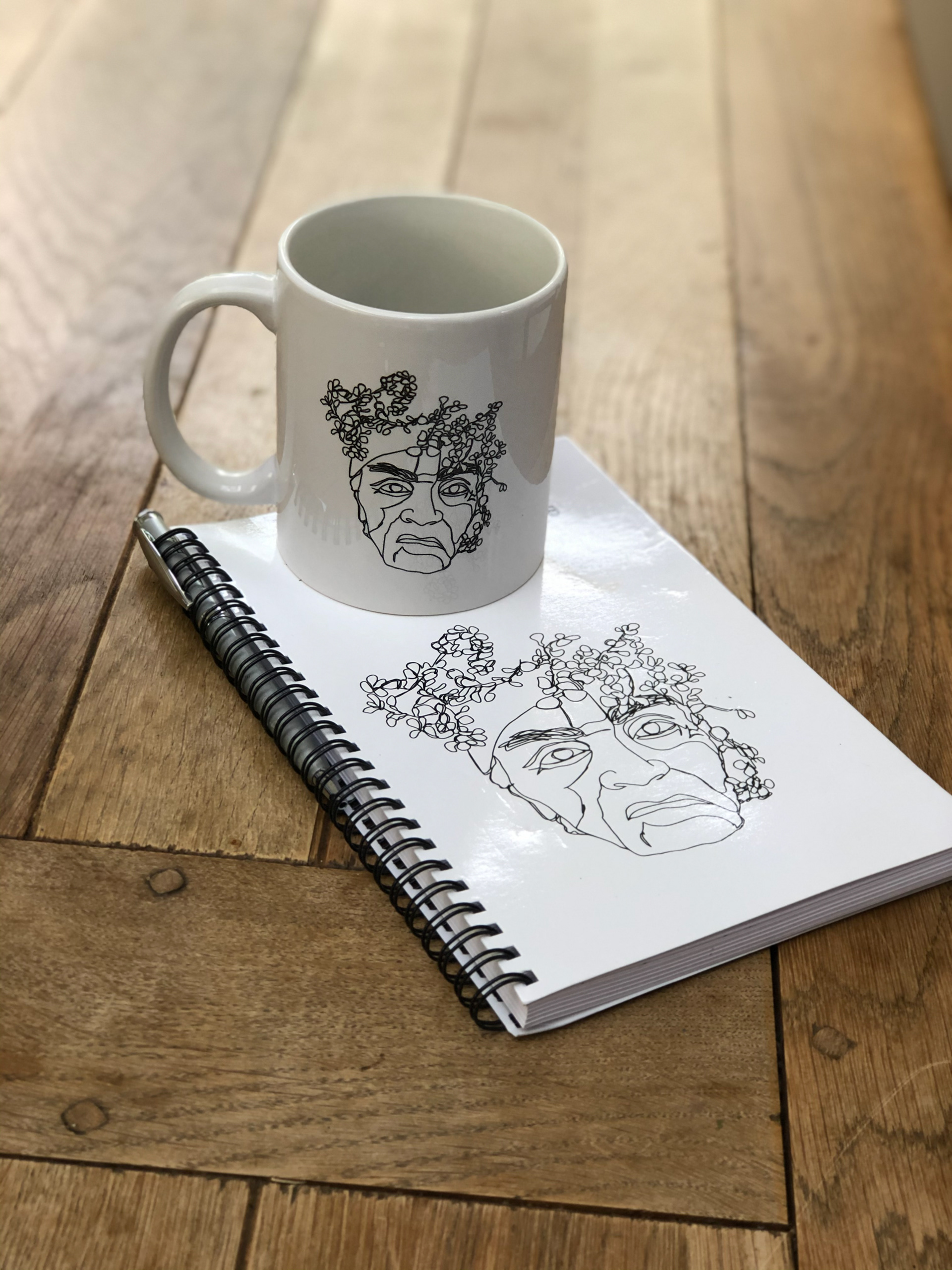 What's happened this week?
This past week I have been working on the release of my next sculpture, 'Juno' from 'The Body Series.' I love figurative sculpting so it was really important to me to include a sculpture like this in my arsenal of products. 'The Body Series' will slowly grow into a range of different body shapes and sizes as I believe it is important to normalise and celebrate all body types.
I am also working on a range of art prints and trying to figure out the best printing option. Progress report to follow.
I've also ordered notebook and mug with the Grumpy HeadPot drawing on as it's the little things like this that make you feel that the business you're creating it just a bit more real. Merch!
The Numbers: 9 orders. 4 private commissions. 473 instagram followers. 114 Facebook followers
First paid adds on Facebook for £10 each.
This achieved a wider range of audience however the most noticeable difference was how much more interest I was receiving on instagram. A great photo can go far on instagram, whereas I am getting the impression that Facebook needs you to give a bit more substance to you posts and content to create the kind of reach you want it to.
What am I currently doing?
I am about to start work again in the movie studios after 22 weeks furlough, so I will be concentrating on getting back into the flow of that while seeing how I can balance my own work alongside it. Updates on how to grow a business while working a full time job to come!
When trying to stick jesmonite to itself after it has cured, I find aruldite glue the most effective.
check out my other online platforms: