This portrait sculpt was the second in a series of three sculptures depicting the transformation from Dr Jekyll to Mr Hyde, a project that I completed for my final year at Wimbledon College of Arts.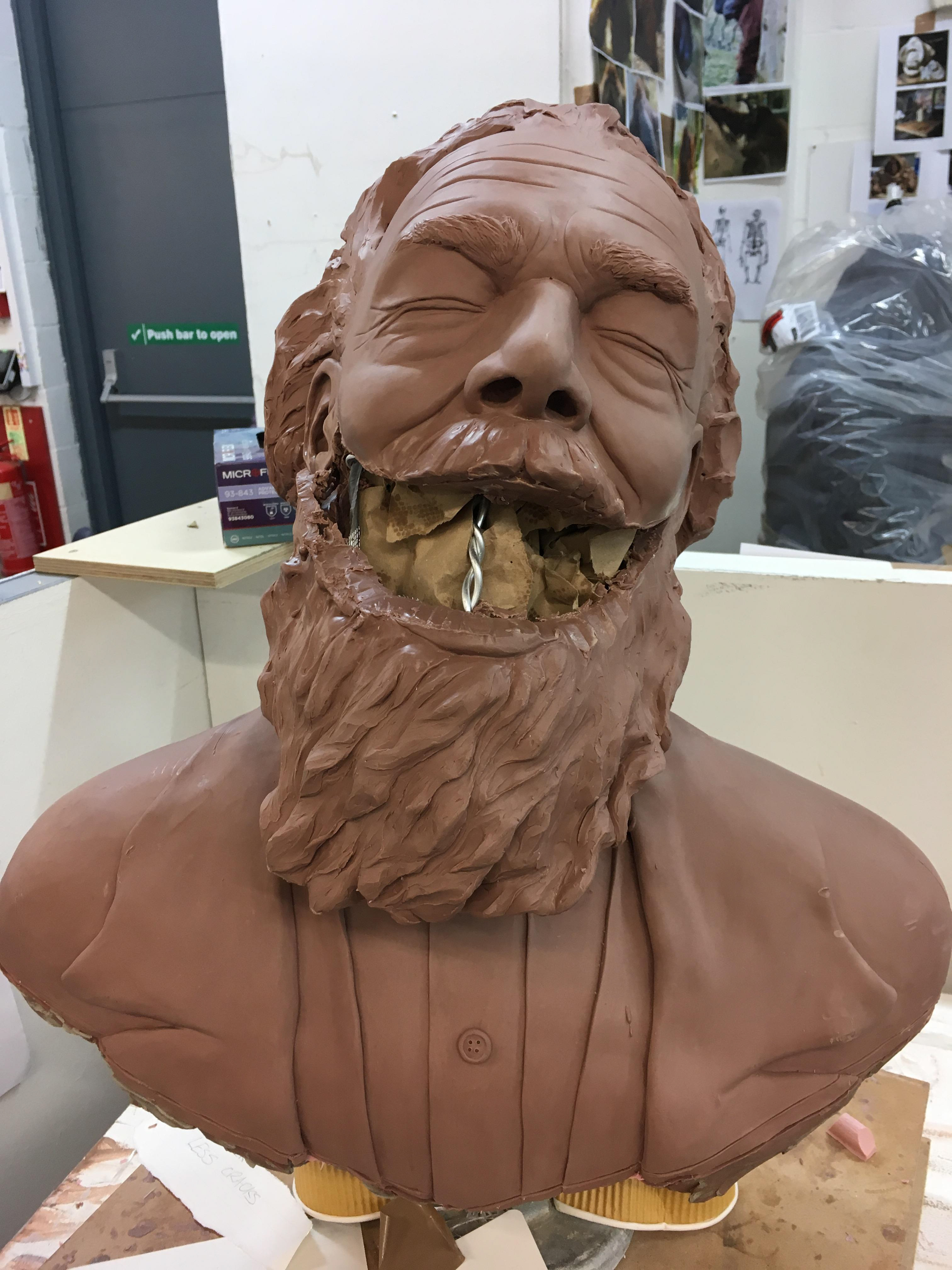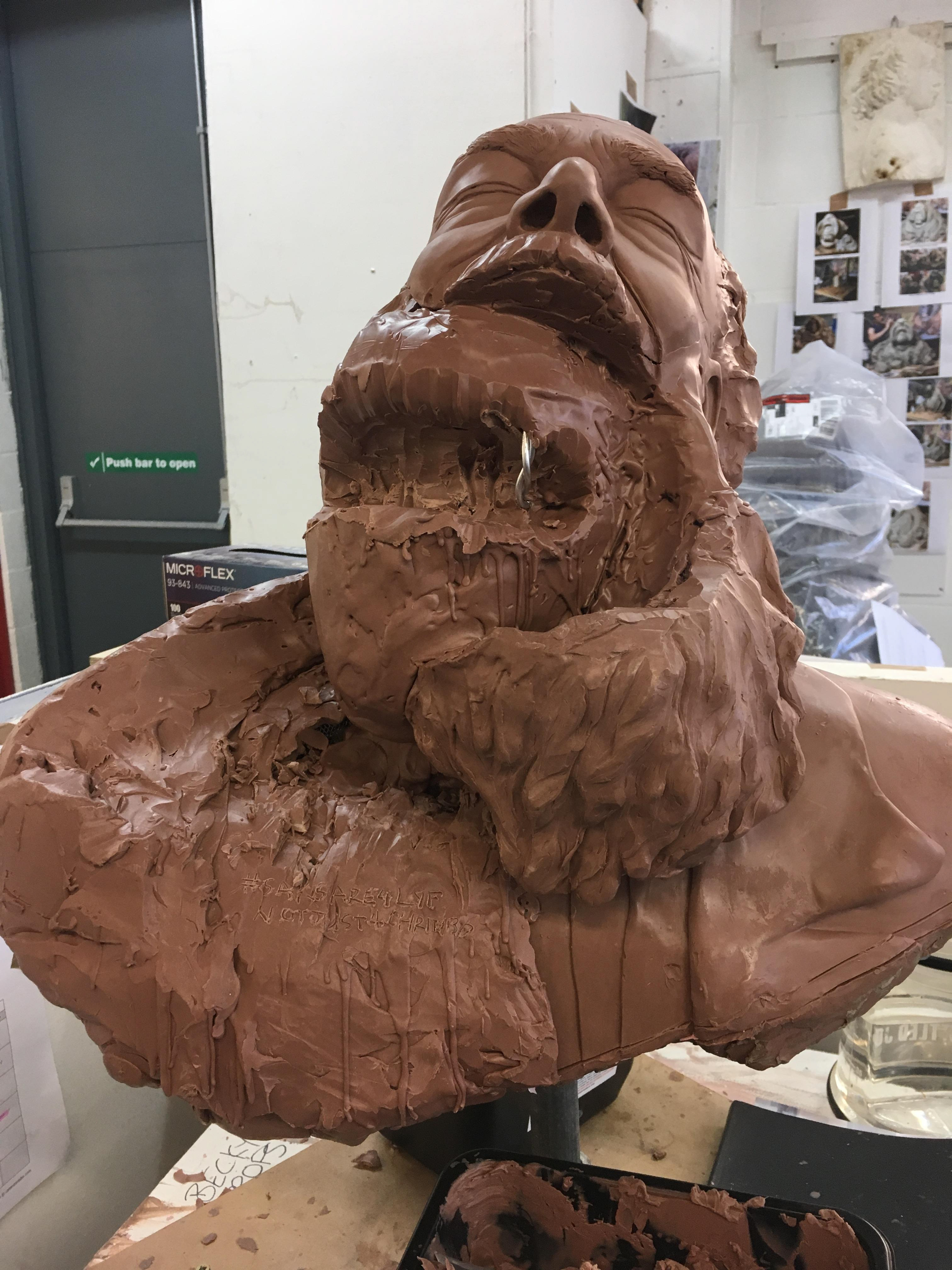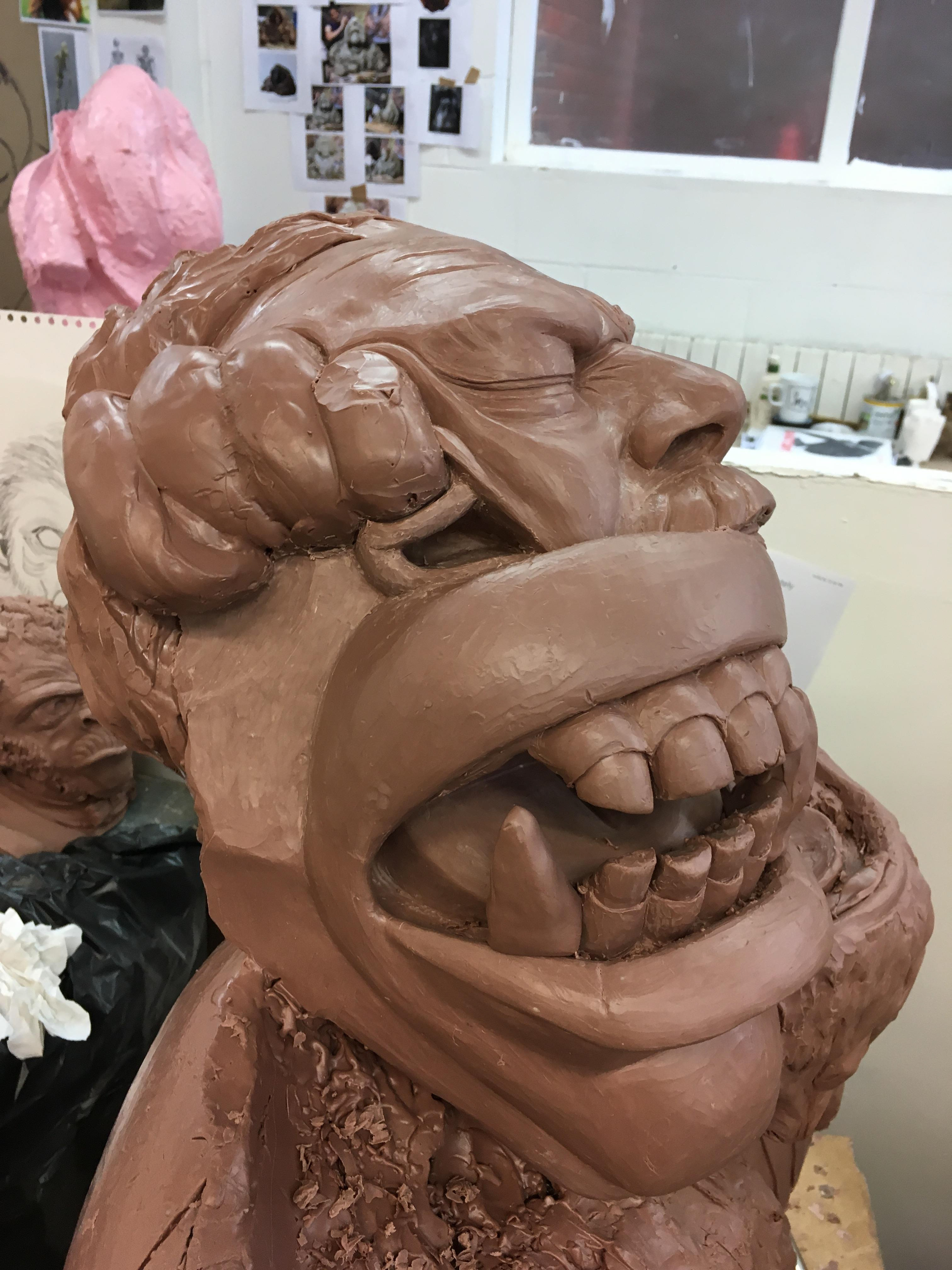 When sculpting the piece, I made sure to create the teeth and gums separately as this would make it easier to mould and cast. I moulded the sculpture in silicone and cast in jesmonite. I then cast the part that was 'man' in iron resin, cleaned it up then put it back into its mould and cast the 'beast' in wax.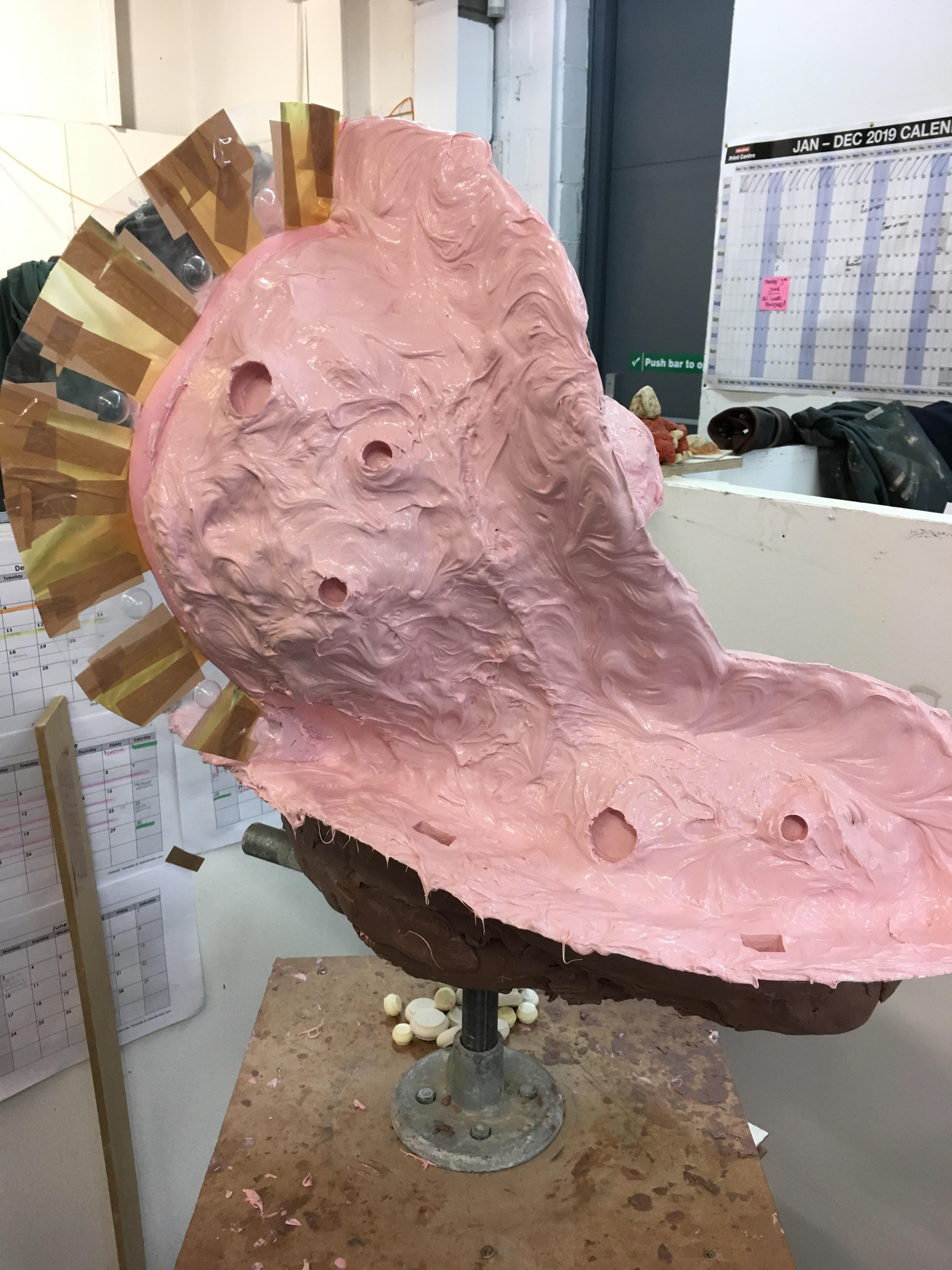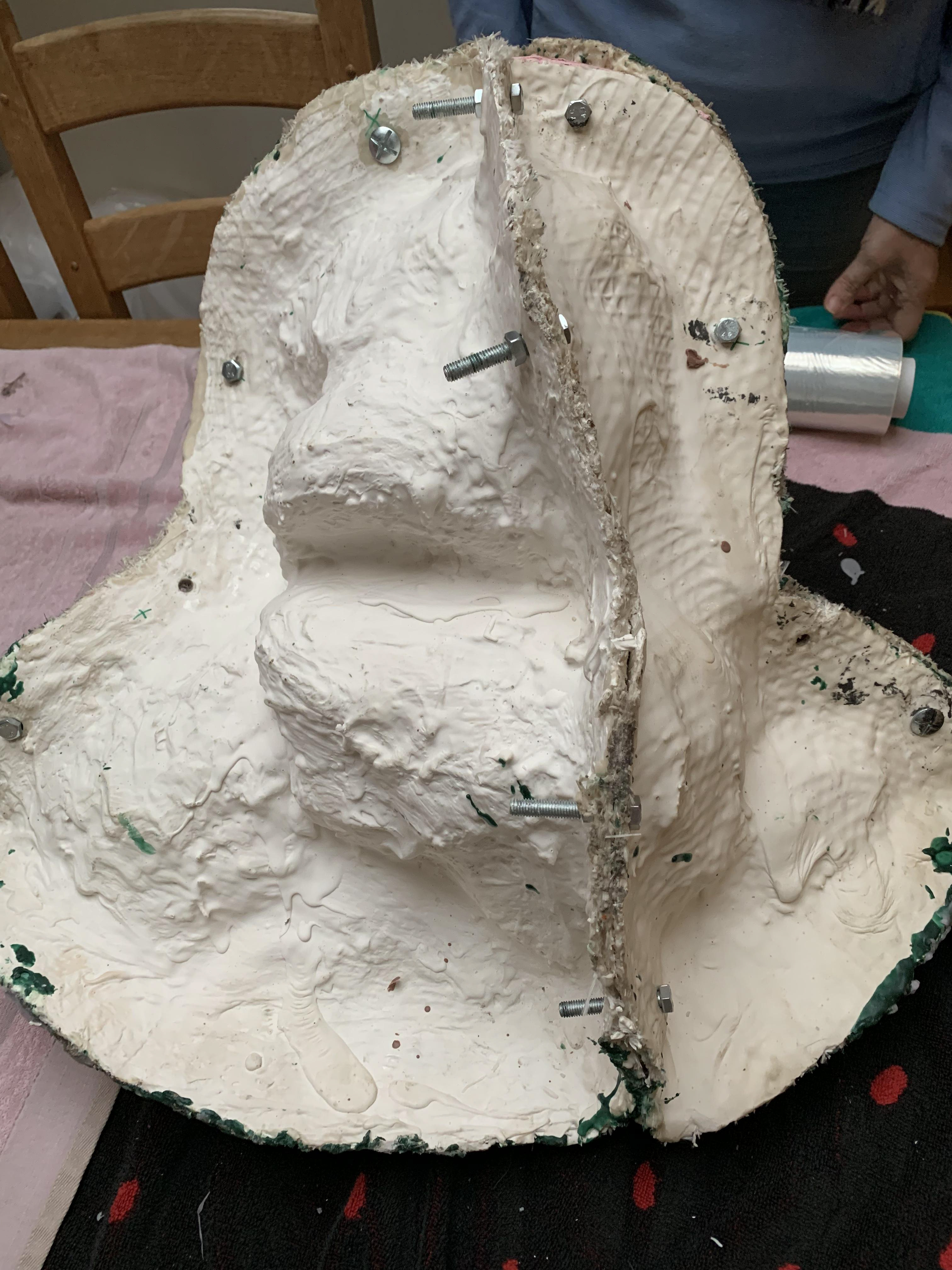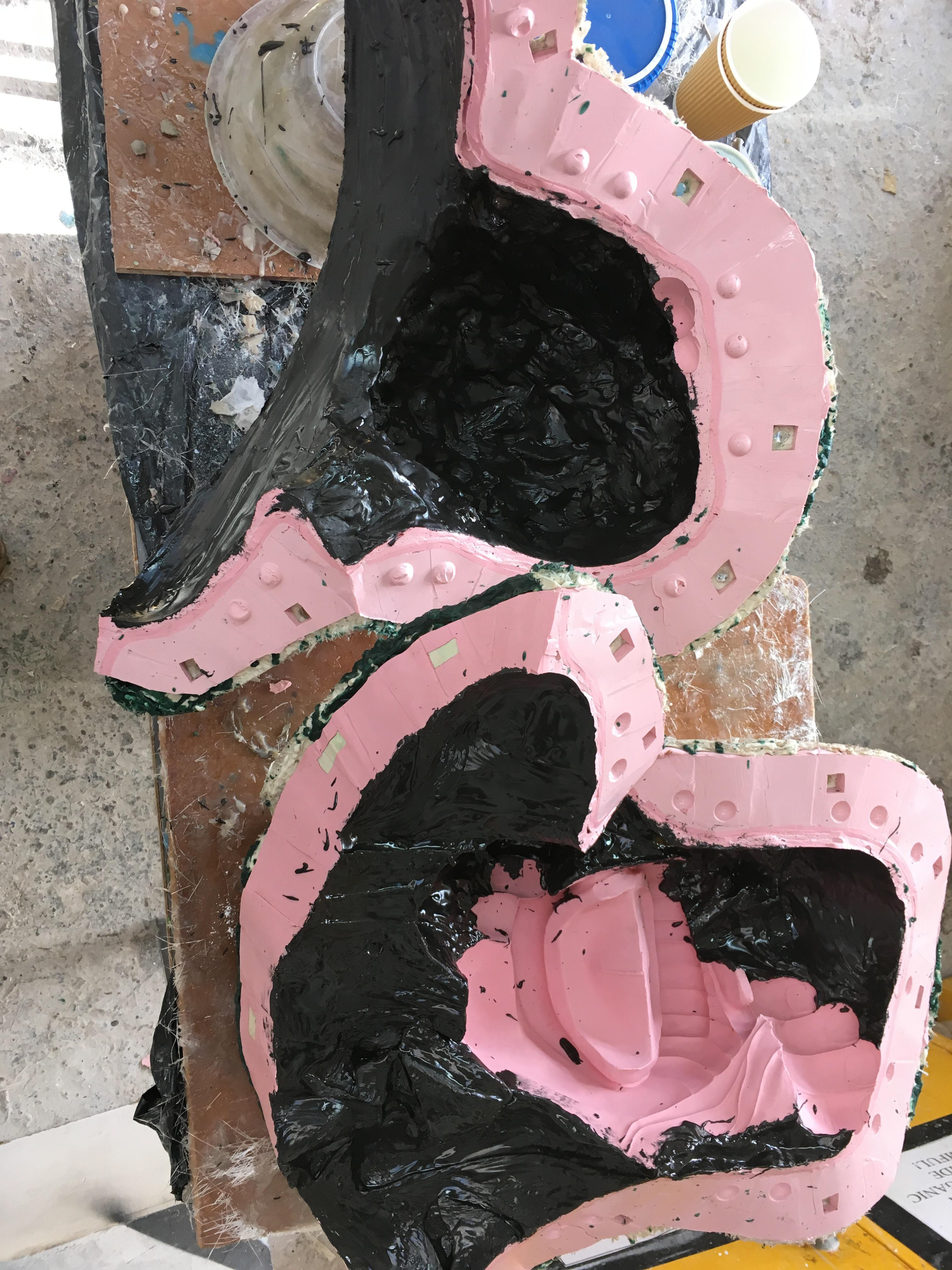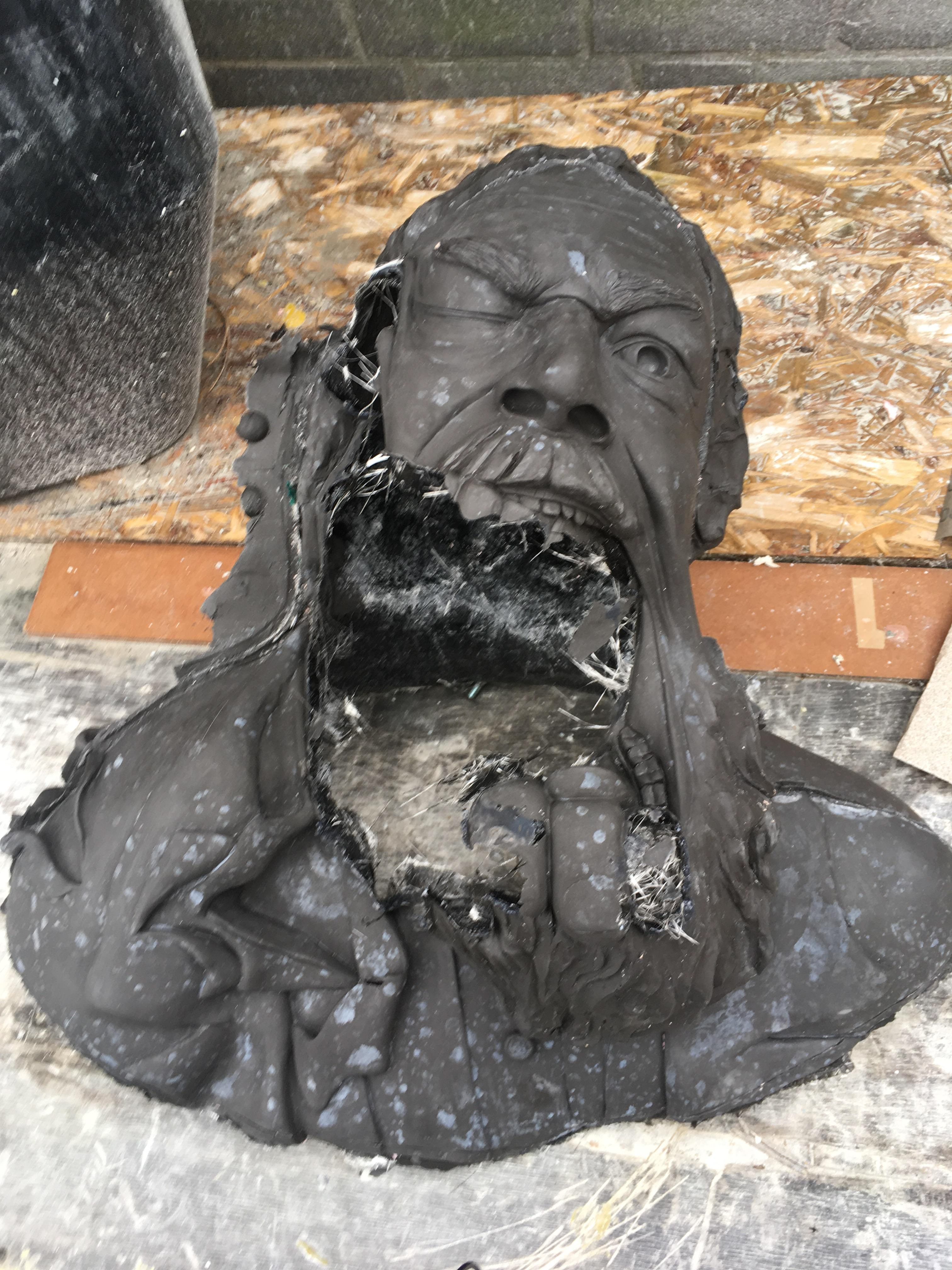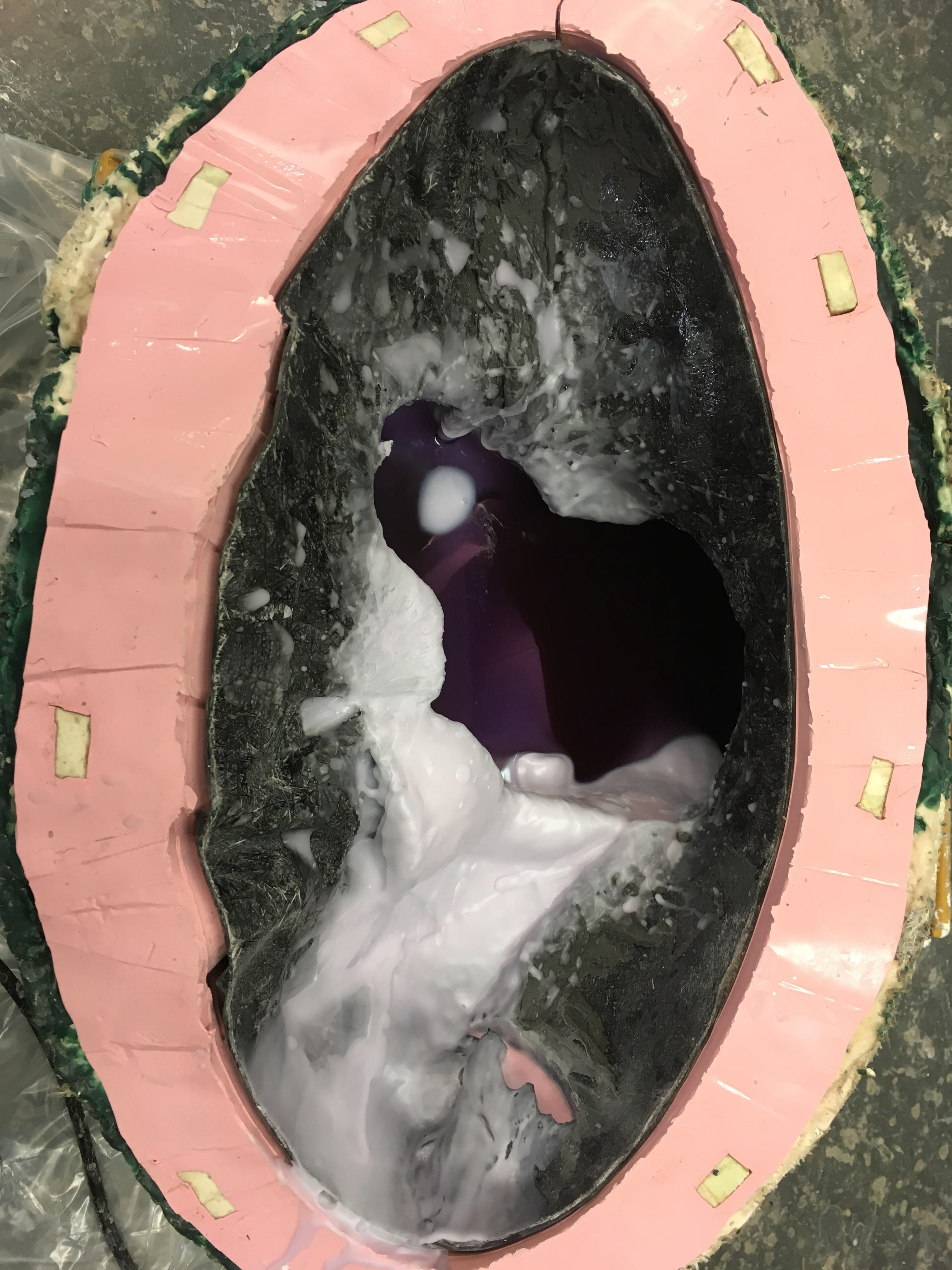 Once cast, I hair punch the fingers and painted with oil paint, and pinned in the teeth.