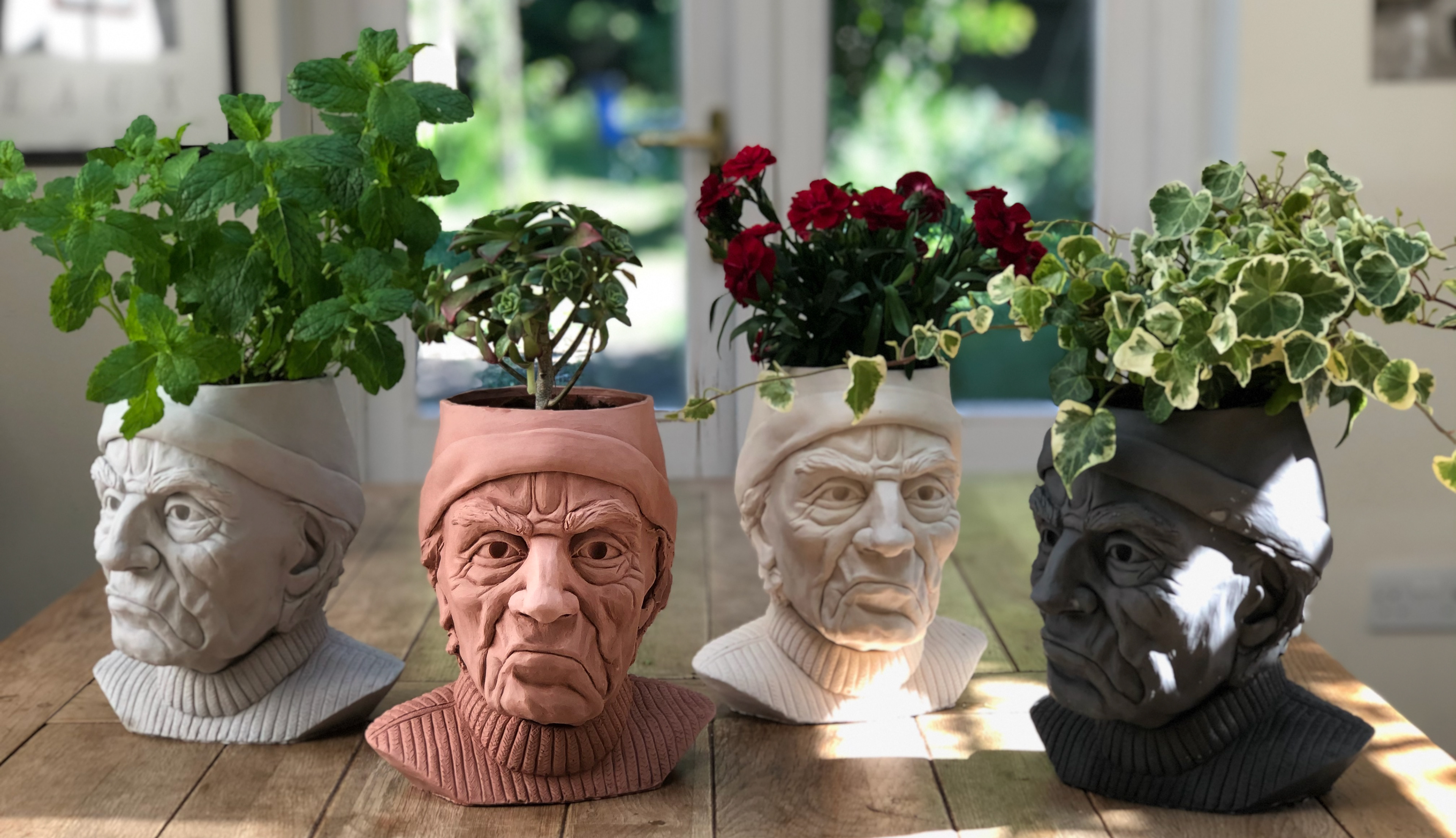 The Grumpy Gardener is a personal project generated out of the idea that I wanted to create slightly exaggerated portrait sculptures, yet are still practical to the home. 
Sculpted in monster clay and cast in jesmonite, this sculpture is suitable to use as a statement bowl or plant pot.
The inspiration to sculpt a miserable man came from my months of research into portraits for my Bronze Portrait sculpture, and developing the need to create a portrait with a more vivid expression.