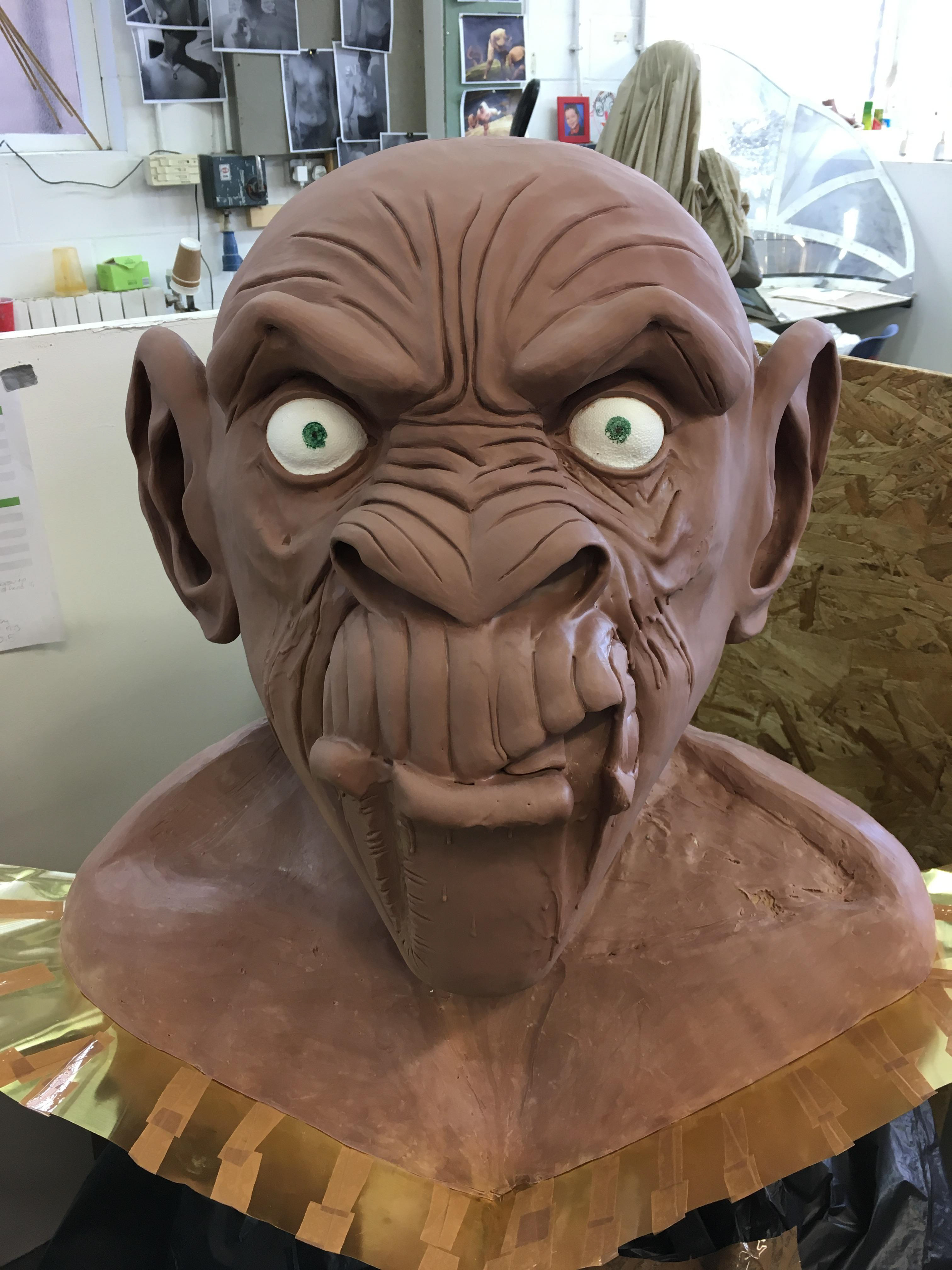 This sculpture is the third in a series of 3 portraits depicting the transformation from Dr Jekyll to Mr Hyde, a project that I completed for my final year at Wimbledon College of Arts. As I was going to be covering Mr Hyde with a lot of faux fur, the sculpt was relatively quick (2 1/2 weeks) as I didn't need to focus in detail on all areas of his face.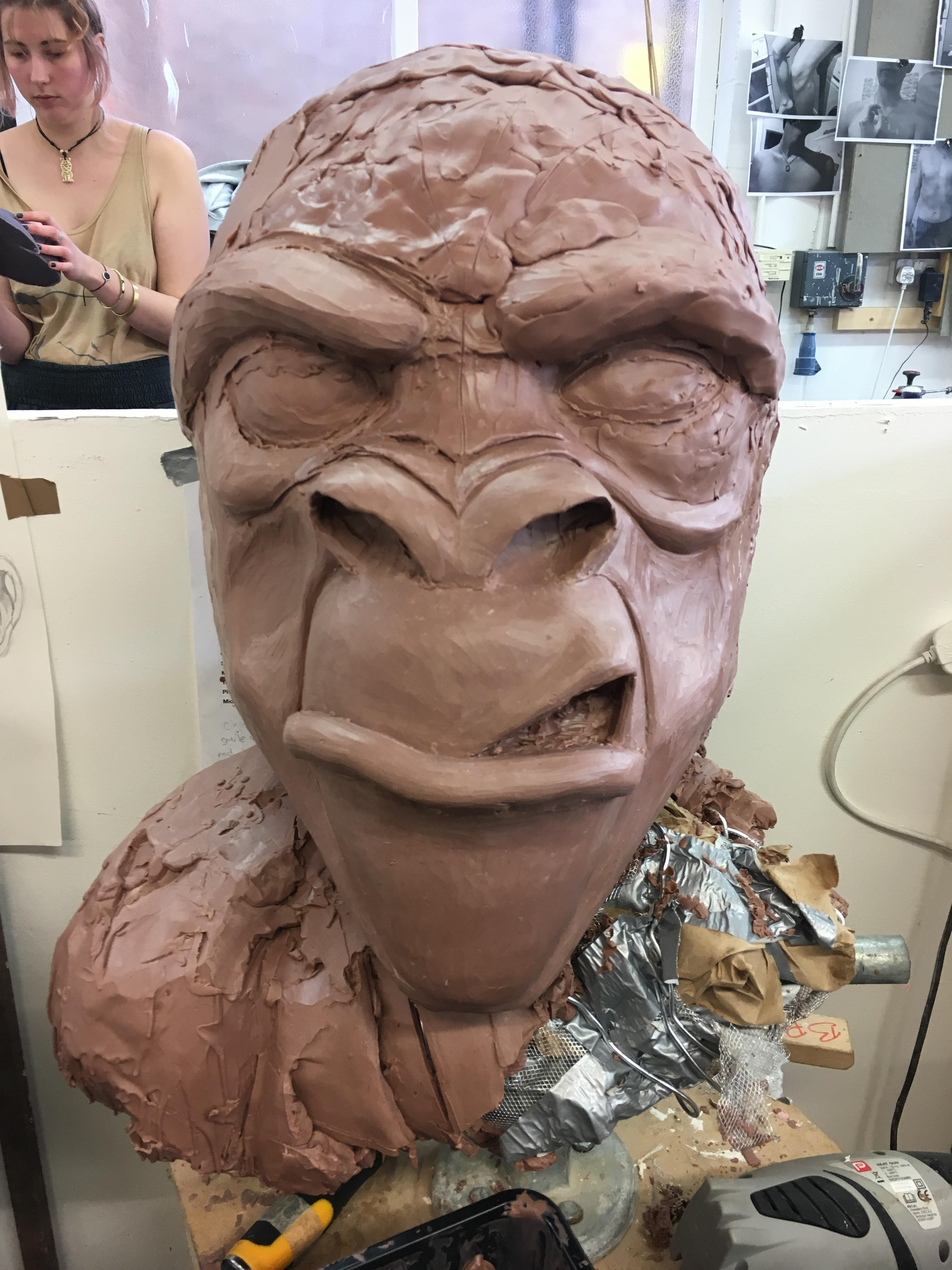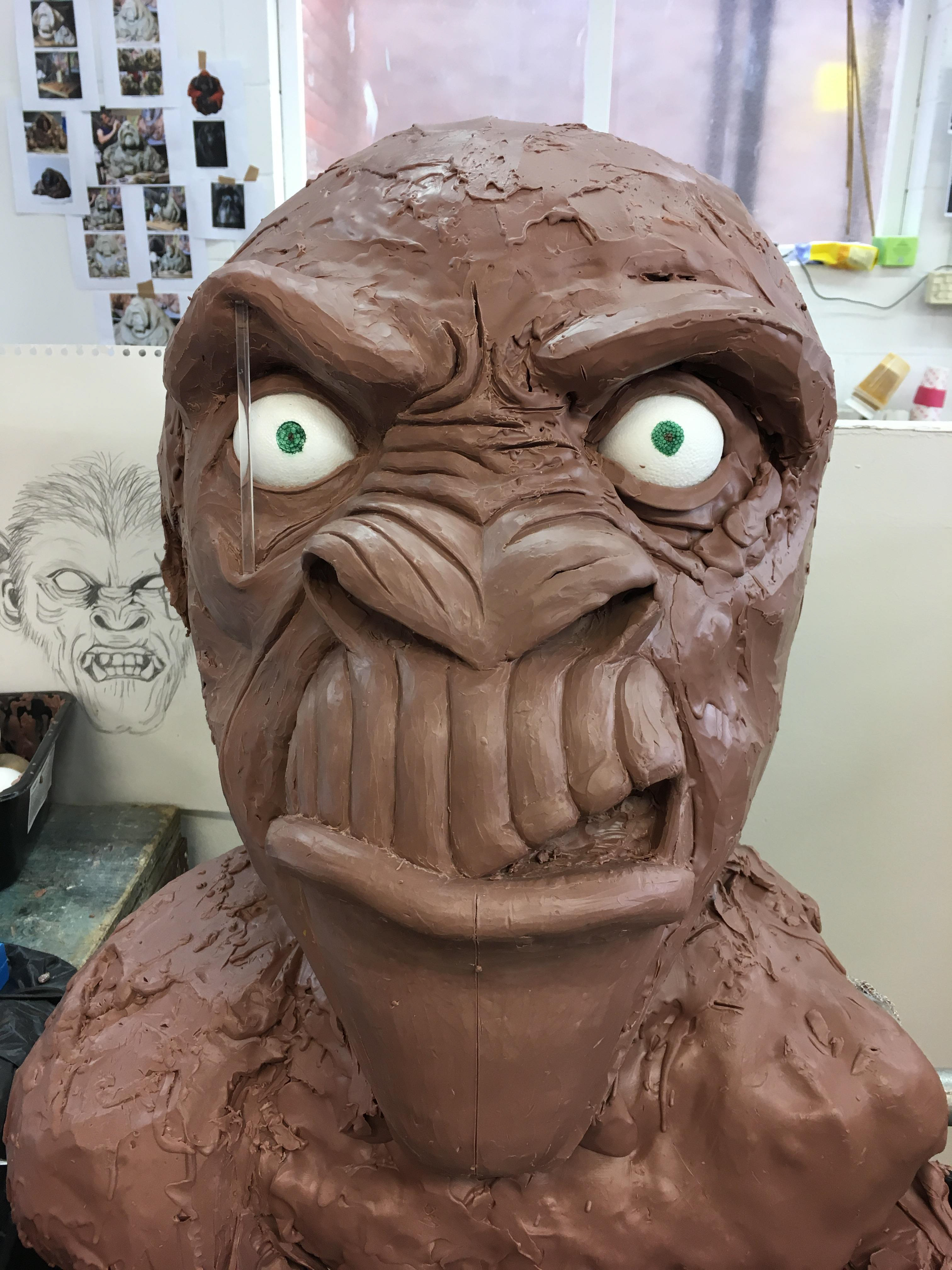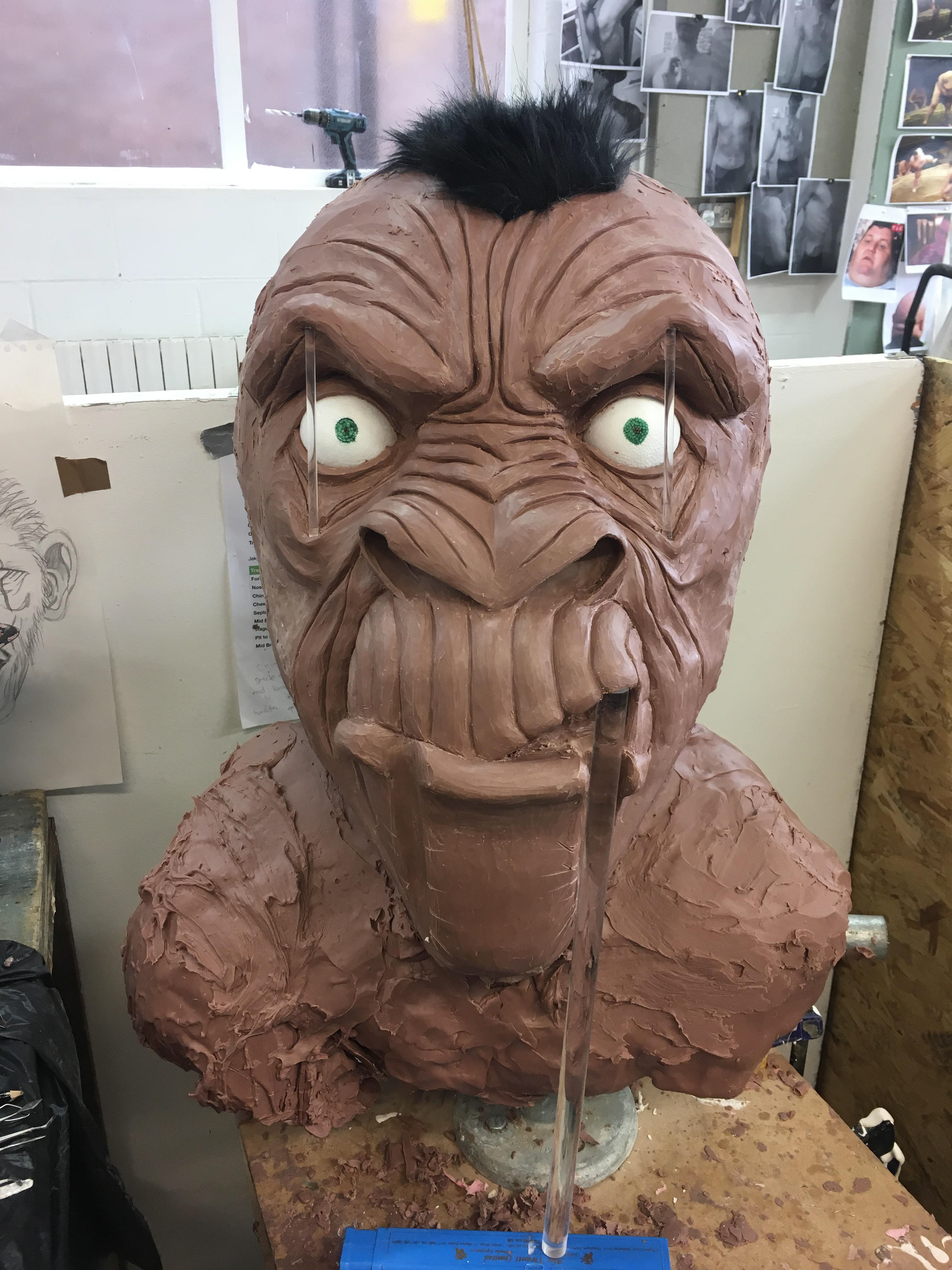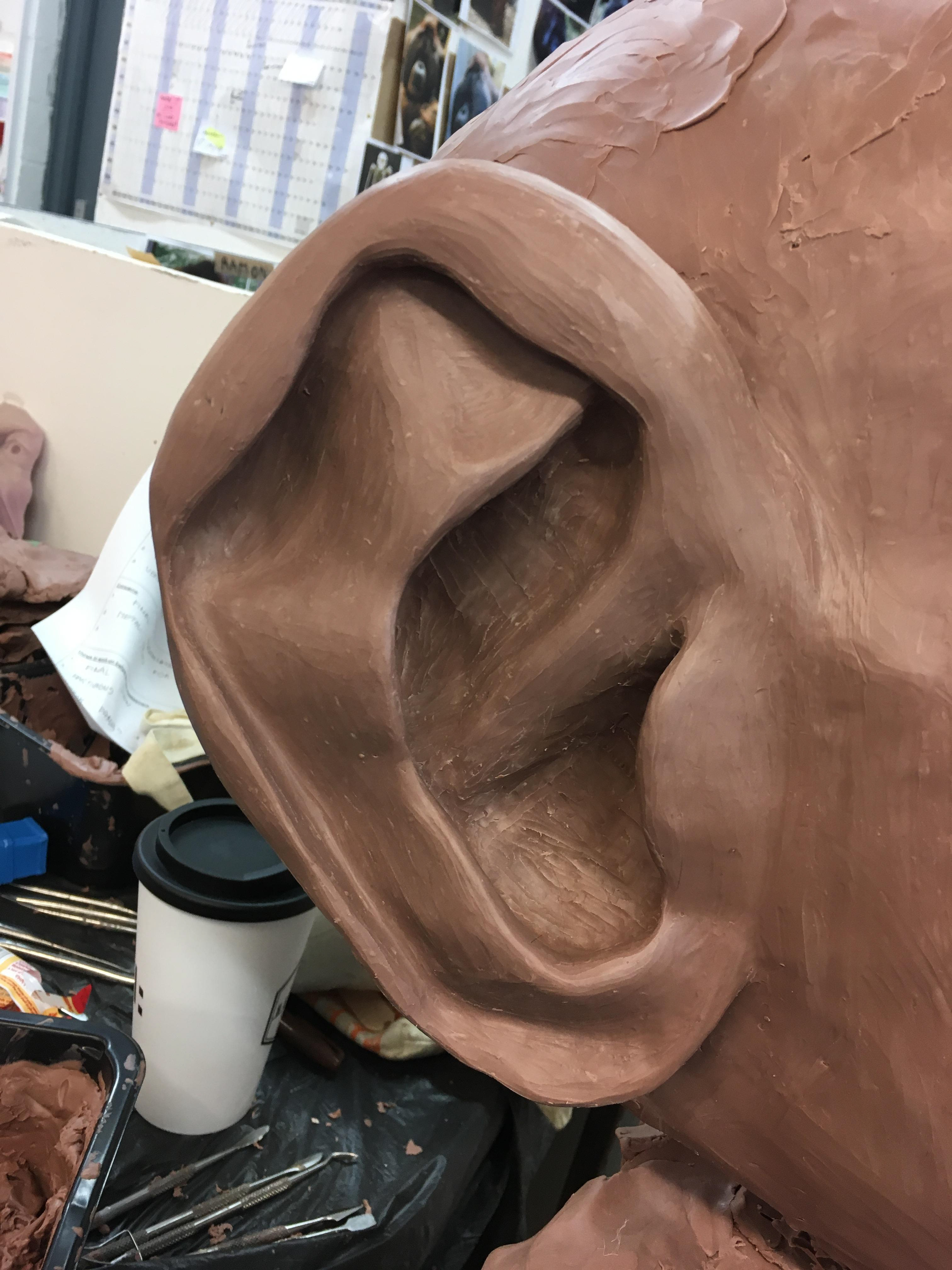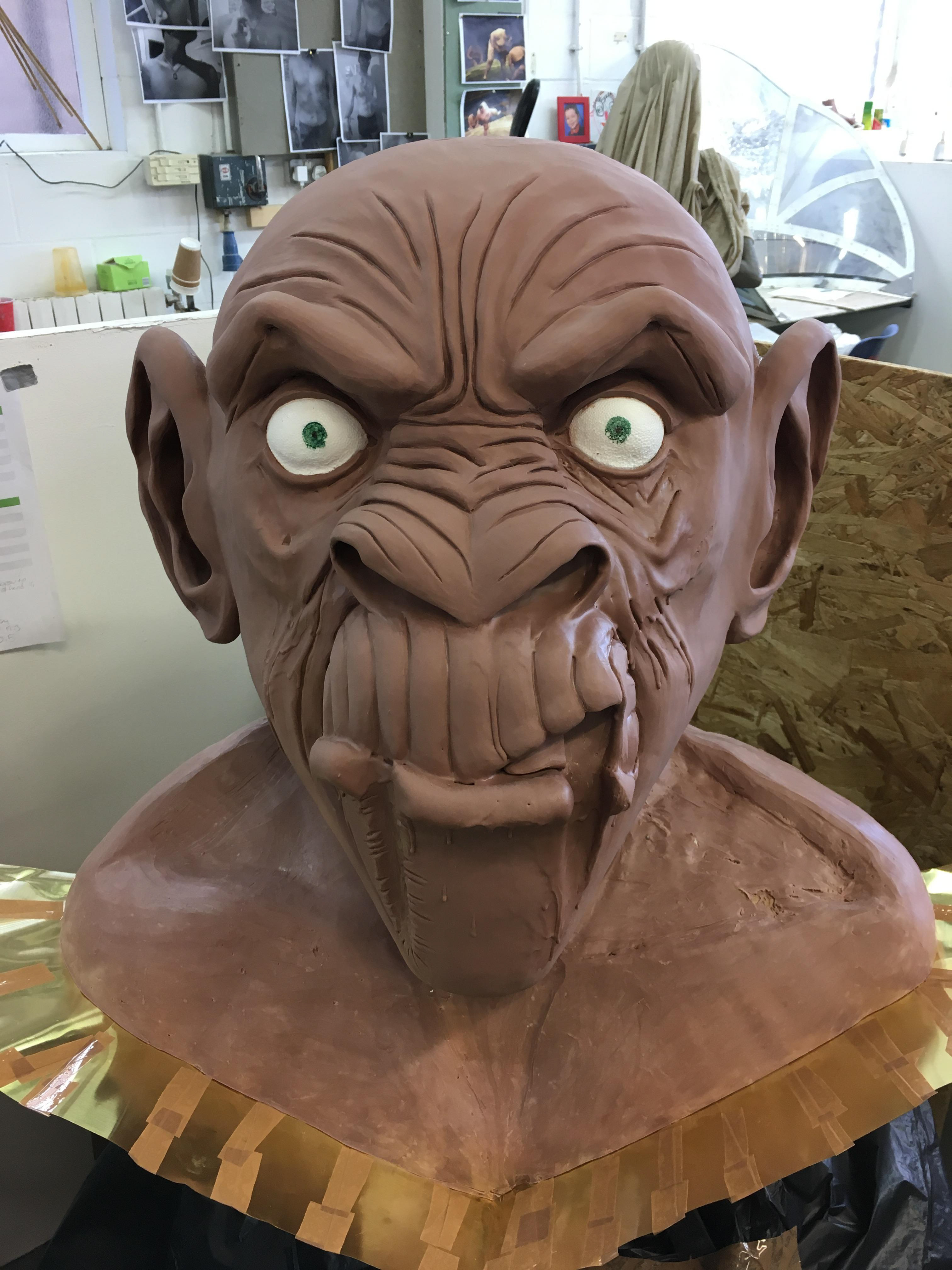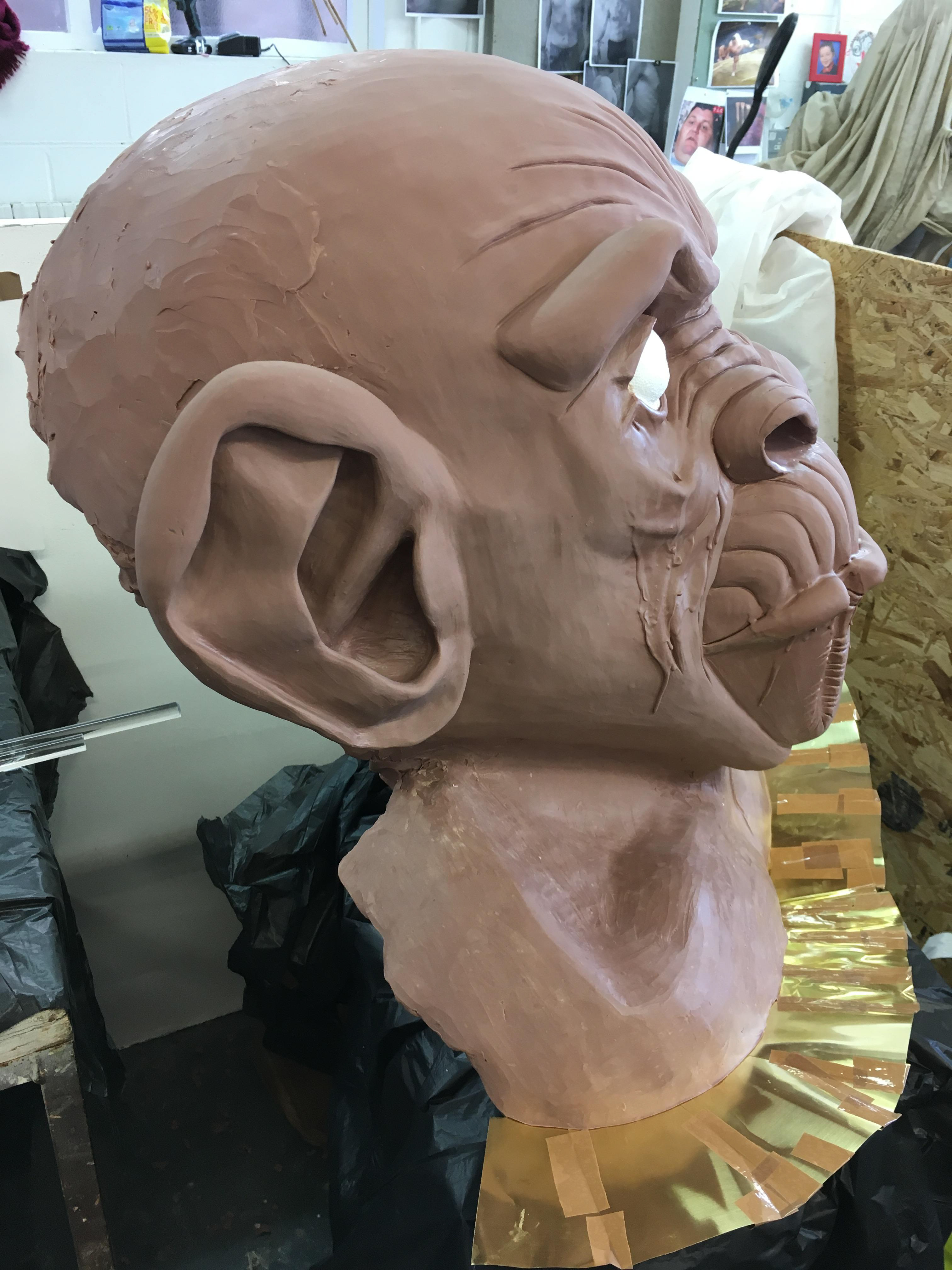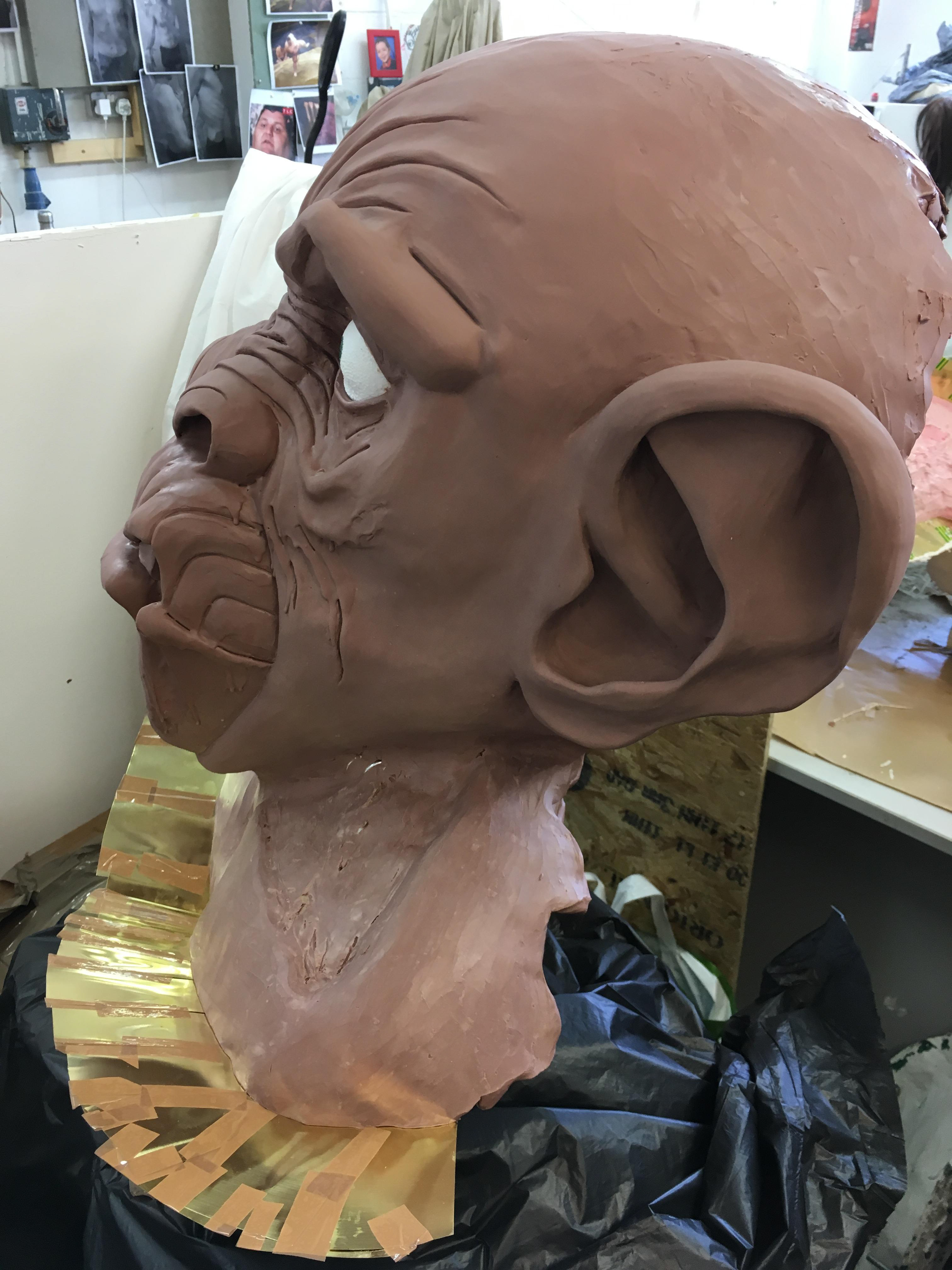 Once sculpted, I moulded in silicone with a jesmonite jacket. I then cast in wax, with blanks in for the eyes, backing the wax in 2 layers of hessian scrim and one layer of quad fabric jesmonite to prevent the wax from caving in.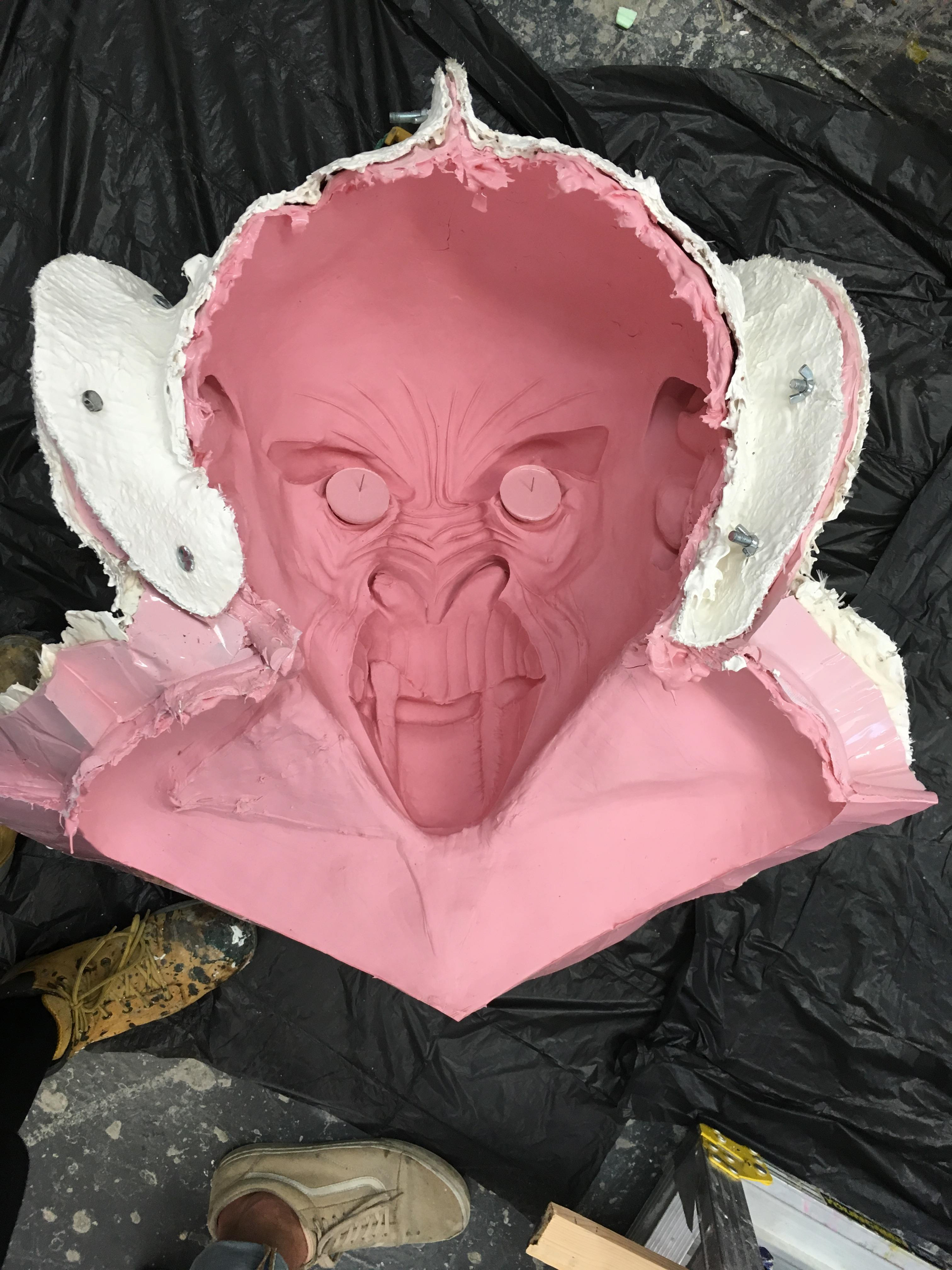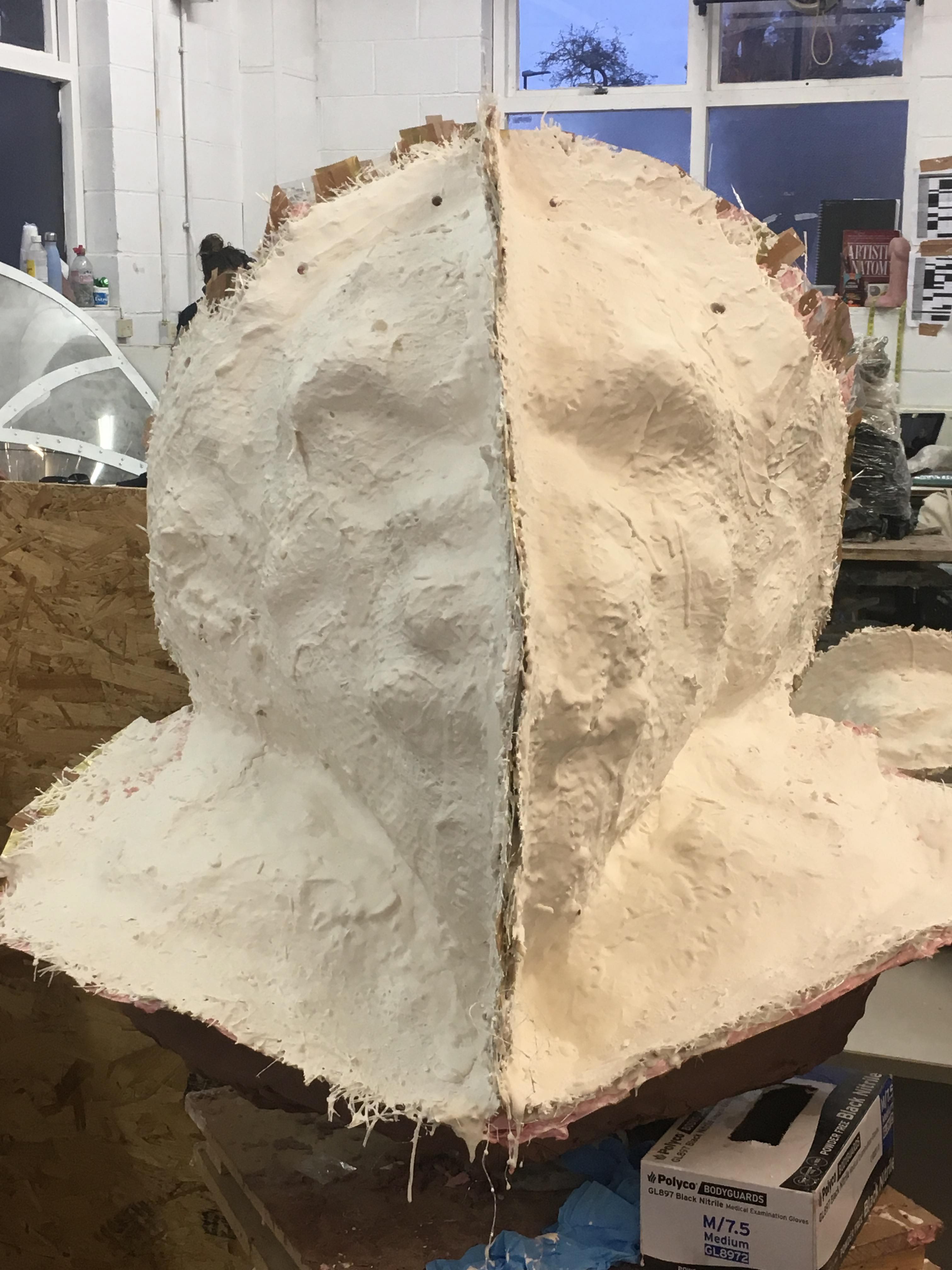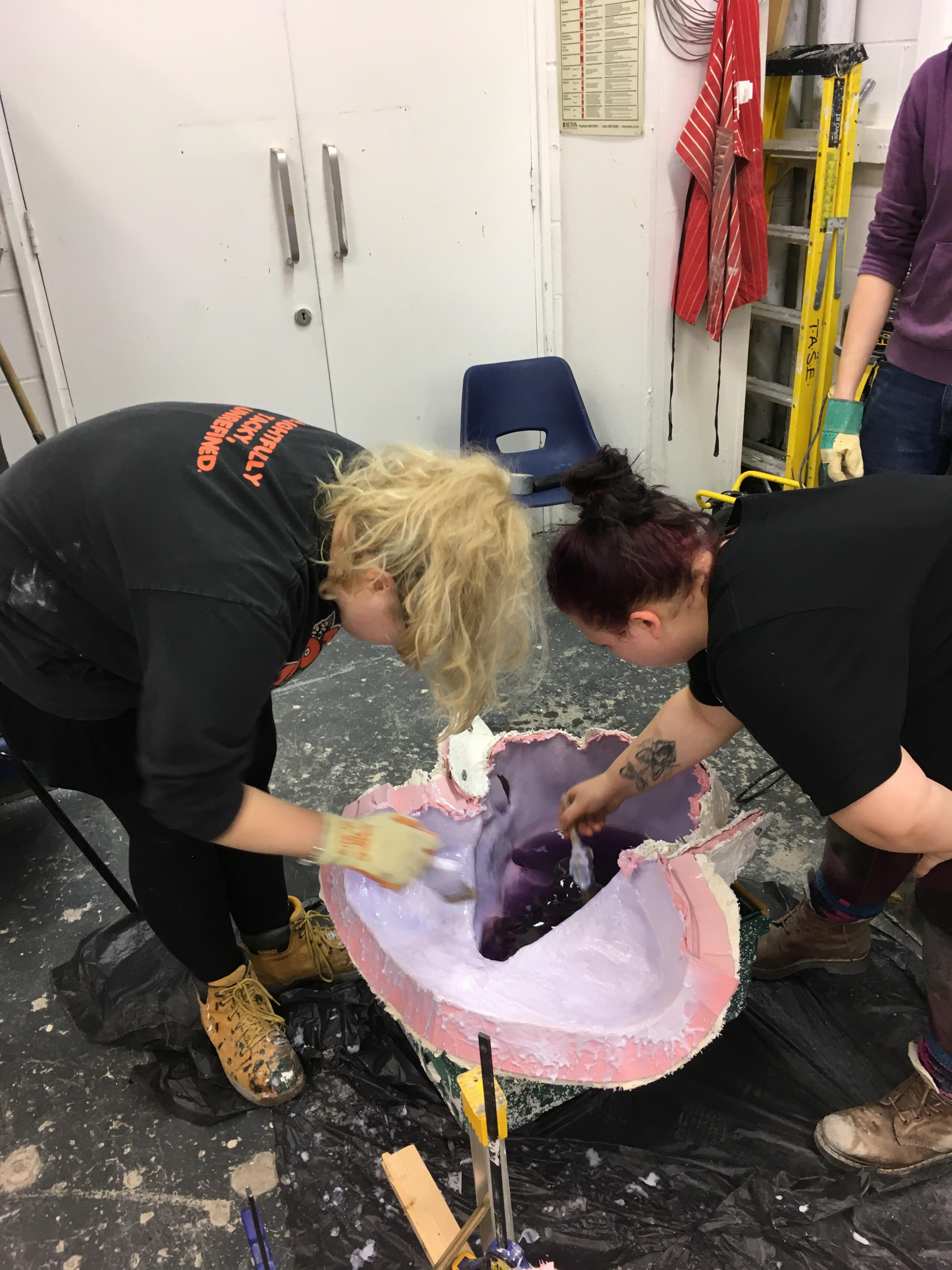 Once cast, I pinned in most of the faux fur, and hair punched the eyebrows and 1 inch deep of the hair line. I then painted in oil paints, glazed and used a gold pump to bring out the vibrancy of the blue skin. I used plastic hemispheres for the eyes and painted the inside of them with a mix of black and gold nail varnish.