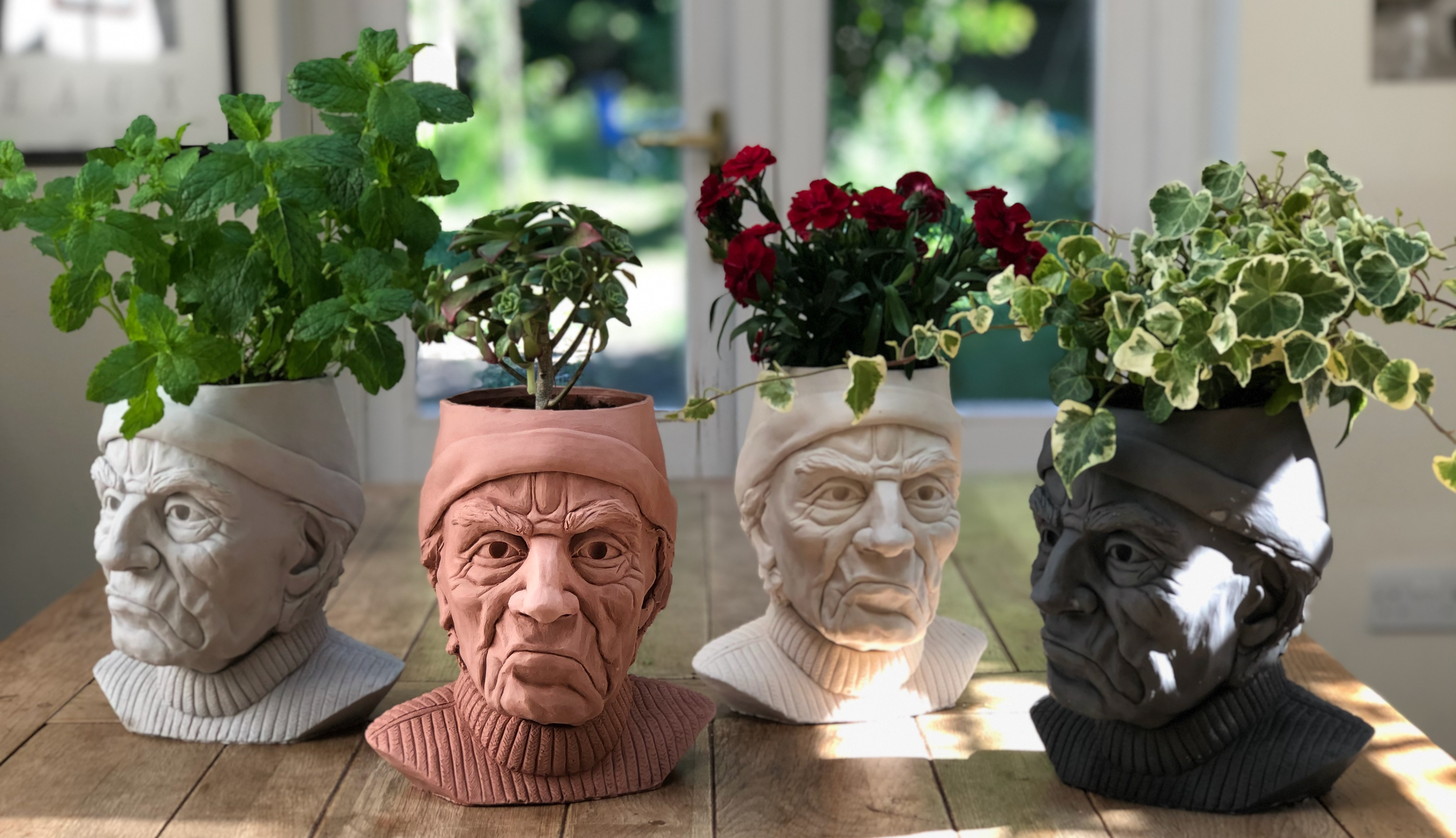 It's the 2020 pandemic. I'm an artist who has been freelancing her way around from job to job for 8 years. It's safe to say I like making art. I
really
like making art. 
I have been on furlough for a few months now, and for the first time in a while I have been able to make what I want without having to worry about making an income.
I am going to keep track of how I am growing my business from scratch. I'll be documenting my trials and errors, from successful sculptures and market stalls to social media following and online presence. Why? Because I want accountability. I want to track a realistic timeline for artists who are beginning with almost zero traction in their own practices. I want to share my journey.
My idea began with wanting to sculpt faces, with a slightly caricatured style about them, for no other reason than just really wanting to do it. Then I began listening to the 'Entrepreneurial Mindset' masterclass by Sarah Blakely, the creator of Spanx. One of the the key points she made, which has been made time and again by many entrepreneurs, was 'who's your audience?'
I thought how on earth are my sculptures going to appeal to a wider audience? How many people seriously want random sculptures around their homes? 
That's when I came up with the idea of HeadPots. Turning these sculptures into uniques plant pots must be a better selling point than a stand alone figure. Plants are in. And my HeadPots will be also. 
As I got a few weeks into making my first HeadPot, 'The Grumpy Gardener', I realised the larger aim for my work.
I want to get sculptures into people's home and workspaces.
I believe that art brings a new element of individuality into someone's own space. There's a reason that artwork is there, it represents them, or a time, person or place in their life, and I want to help people feel like they can access a sculpture which does that same thing for them, without breaking the bank. 
So that is my current 'why'.
I'm currently standing on a total of 8 orders, 353 Instagram followers and 114 Facebook follows after about a month of selling, as well as 3 private commissions for one of a kind sculptures.
I currently hold Facebook, Instagram, Twitter and Pinterest pages. I'll be honest, I can't bring myself to regularly use Twitter. I think I've posted on it once. My main focus is on Instagram, trying to follow similar pages and make connections with artists who are doing similar things to me or who I draw inspiration from. When I've got a bit more content I'll focus on Facebook with the same amount of effort. 
I sell my work through Big Cartel and Etsy, as I love that it's zero hassle to set up these sites and keep them updated. Big Cartel take very little commission from each sale, but Etsy is a lot higher (I sold a piece and they took 17% off me!). There are lots of blogs on the web about how to avoid such a high commission so I thoroughly recommend reading through some before opening your own store. 
Lastly, I have adobe portfolio, this website. I use this website as my online portfolio of work, and as a way to store my blog. If my traction increases then I'll start a Wordpress or Square Space instead, but for now I can't bring myself to spend any more money on these website hosting platforms. 
What am I currently doing?
I am casting out a few different versions of my new sculpture, a female torso, which is the first sculpture in a collection called
The Body Series
. The first sculpture will be called 'Juno', with 'Mars' and 'Pluto' to follow which will be different shapes and sizes. 
I am also in the process of completing one of the private commissions, a crow, which has proved harder to sculpt that I originally thought, but the feathers are going to look great though. 
If you are creating a sculpture which needs a mould and a jacket, do not make the jacket out of jesmonite. Save that precious material for casting. You can make a jacket out of plaster bandage for a lot cheaper, and for table top sized sculptures it holds up nicely. Use jesmonite when you are earning a bit more money. 
Monster clay is my favourite material for sculpting. I have been using the same tubs for almost 2 years now, melting down and re-sculpting with them. It's eco and money friendly.
That's the end of entry #1. My future entries will be a bit more specific.
check out my other online platforms: