Rebecca Erratt is an artist and a designer who's work spans across theatre, film, tv and events.
She specialises in prop making, sourcing, set design and event management.
She also creates her own artwork through her two sculpture companies, Red Sculpture Studio, which creates sculpture for home and garden inspired by nature itself, and Jorge's Forge, a fantasy themed character portrait studio, which creates sculptures of your favourite table top characters as dice pots to keep you company in your gaming adventures.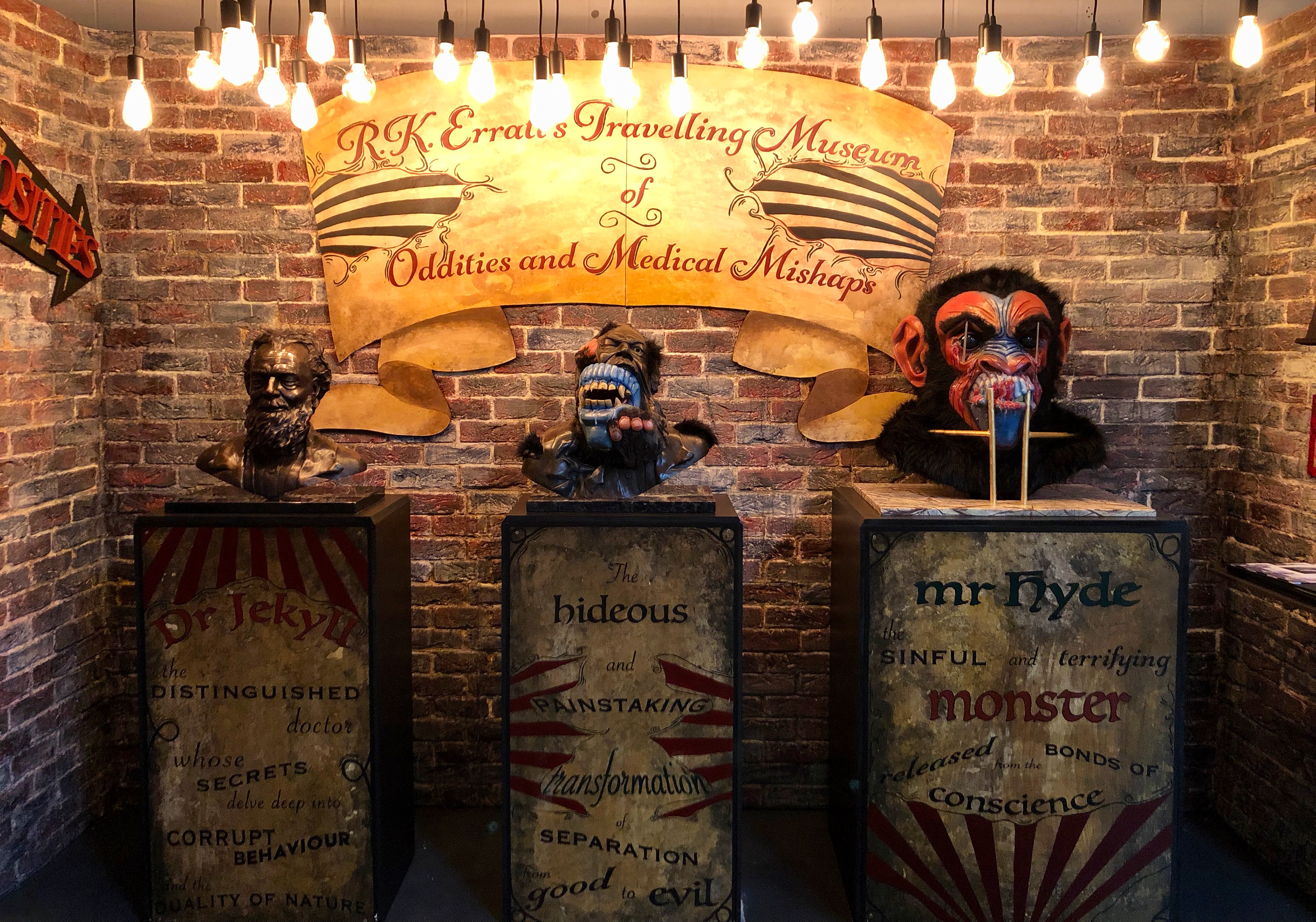 Award: Best Figurative Concept, Madame Tussauds 
'The Metamorphosis of Dr Jekyll'
Sculptures left to right; bronze, resin and wax, wax
final year degree project, 2019